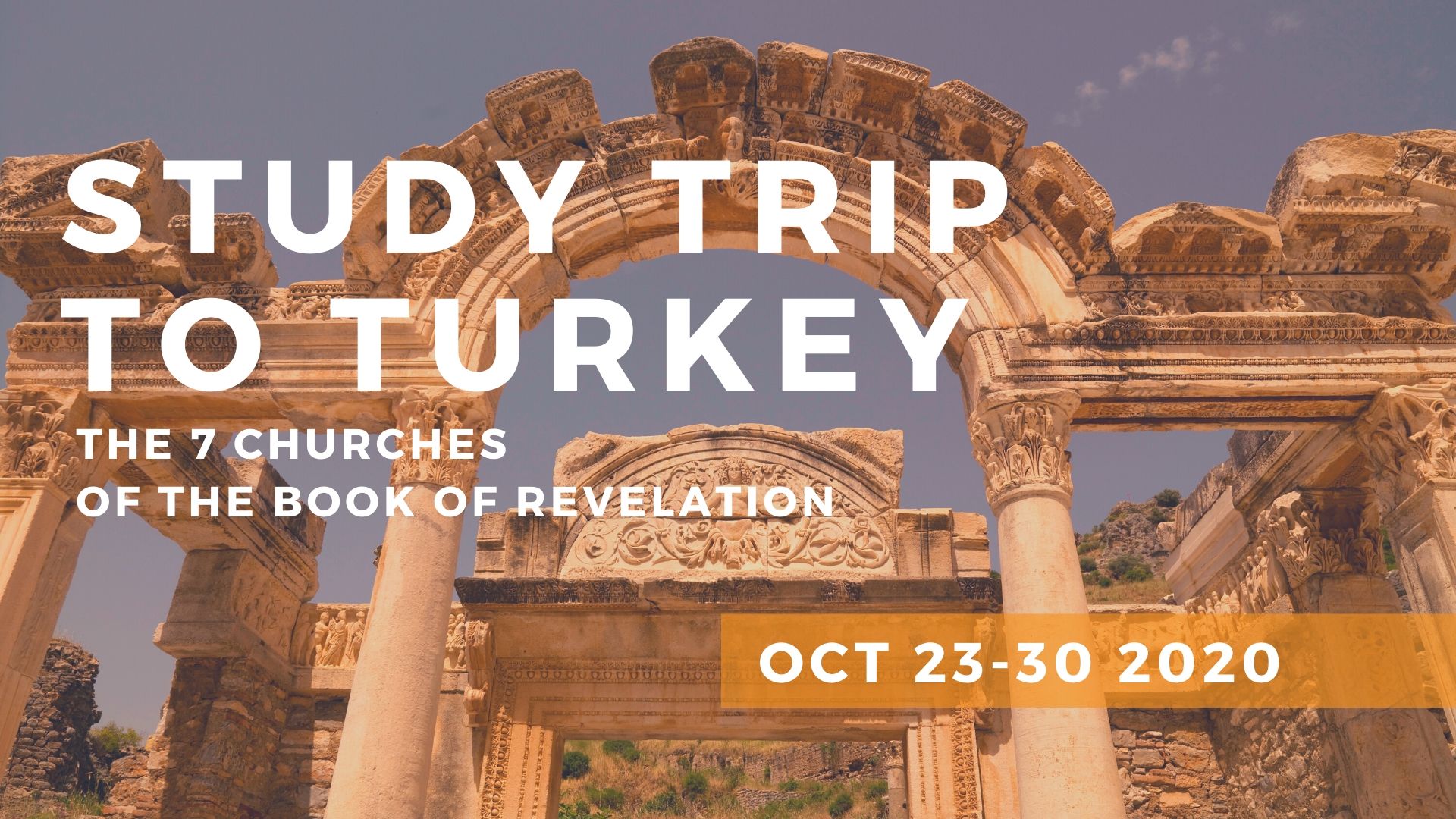 In the book of Revelation we find seven letters to seven churches in seven different cities. These letters to 1st and 2nd century churches have a message for us as well. How to read these letters and follow their guidance is a topic of study trip to Turkey. The trio will be led by Biblical teacher, local guide and two group leaders. Additionally, there is plenty of time for fellowship and worship. Translation between Estonian and English will be provided if needed.
Dates of the trip are October 23-30. Arrival at Istanbul International Airport.
Participation fee does not include flight tickets, visas and insurance.
The rest is all-inclusive price (all meals, admissions, guide, hotels, Bible teaching, bus etc), which depends on the group size
15-24 people in the group – 820 euros per person
25-34 people in the group – 770 euros per person
35-44 people in the group – 720 euros per person
The only thing added would be the tip to guide – 5 euros per day.

Places we visit
Arrival at the Istanbul airport, meeting the guide, overnight in Çanakkales
Troy, Alexandria Troas, Assos, overnight at Behramkale
Pergamum - Acropolis, Asclepion, Thyatira, overnight at Salihli
Sardis, Philadelphia, Laodicea, overnight at Pamukkale
Hierapolis, Aphrodisias, overnight at Kuşadası
Ephesus, St. John's Basilica, Muuseum, vaba aeg Kusadasis, overnight at Kuşadası
Miltetus, Smyrna Fortress, overnight at Izmir
Transfer to the Izmir airport, flight to Istanbul in the morning and from there to Tallinn.
Hotels:
Canakkale/Akol
Behramkale/ Nazlihan
Salihi/Lidya Thermal
Pamukkale/Pam
Kusadasi/Derici
Izmir/Kaya Prestige