The Story of the School
Estonian Free Church Theological Seminary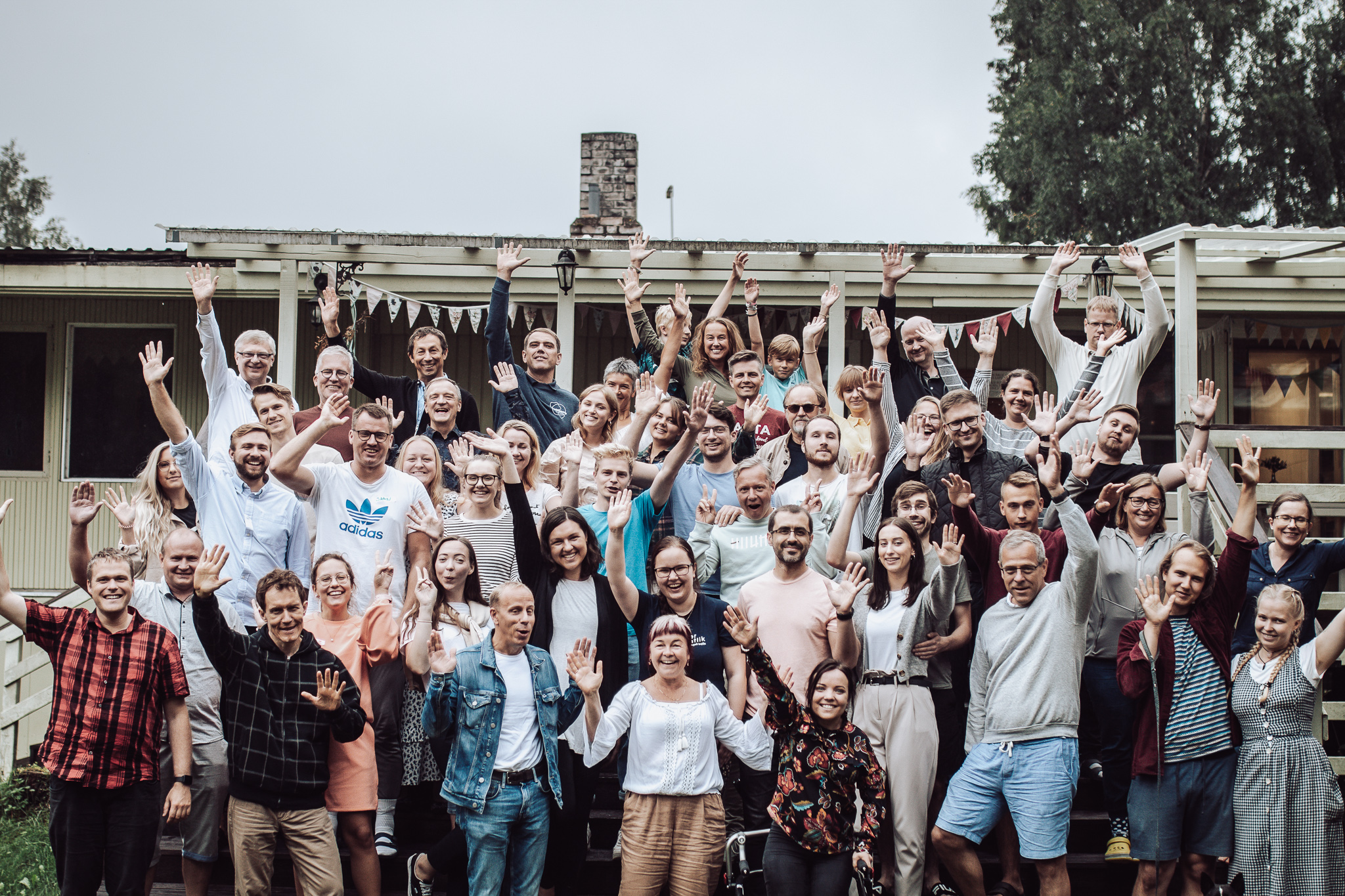 Estonian Free Church Theological Seminary re-opened in 1989, just as it become possible in the then Soviet Estonia. This was a few years before the independent Republic of Estonia was restored. As it opened the Seminary was not established without a substantial background. We all stand on the shoulders of our predecessors.
The Estonian Seminary of Baptist Preachers, which forms the foundation for the present-day Baptist educational work in Estonia, opened its doors in spring 1922, by admitting the first students, among whom there were both men and women. The principal of the school was Adam Podin, an internationally renowned evangelist who lived and worked as a Baptist minister in Keila. This foundation, the place where the Seminary started, was the first free-church educational institution in Estonia that provided systematic theological education. Starting from 1938, Osvald Tärk was entrusted with leading the Seminary. He had obtained a master's degree in the US. By that time the school – with the name of Estonian Baptist Theological Seminary – had obtained its own building in Tallinn.
Regrettably, the school for training ministers was closed down in 1940 by the order of the soviet atheistic rule. But the story did not disappear, instead it guided a new generation of ministers and co-workers. Its heritage inspired self-study, encouraged brave people to open half-secret distance learning courses in 1956-1960, and motivated others to create non-formal study groups. In some kind of odd hope, the books and files of the minutes of the Seminary were kept in the attic of the Kohila Baptist chapel. At the end of the 1970s, three pastors – Peeter Roosimaa, Ermo Jürma and Joosep Tammo – were providentially sent to study theology in the German Democratic Republic. Later, they became the professors in the reopened Seminary. For almost 30 years the school was located in Tartu. In 2019 the Seminary moved to Tallinn, and is now operating in new premises.
The footing of the last decades of work is definitely the earlier story of the seminary. Still, the source of strength of the current Seminary does not lie only in the past. When looking into the years followings its opening, the Seminary can be seen as having evolved into an academically respected educational institution that collaborates closely and cooperatively with the local churches. Focus on free church theology and identity gives the Seminary its distinct look. In that way, it enriches the theological landscape of Estonian theology – by reflecting on Christian life, worship, understanding of the Bible and the relationship with the society from a free church point of view. International cooperation has also broadened.
Finally – the graduates of the Estonian Free Church Theological Seminary are the best witnesses to the work and goals of the school. The new students will carry the life of the Seminary forward.
The story continues…
A Picture is Worth a Thousand Words…
Ajastu I (1922-1940)
Ajastu II (1940-1989)
Ajastu III (1989-tänapäev)